Things to Do in Alexandria
Alexandria is home to a lot of fun and exciting things to do in the area! Visit parks, restaurants, and other amazing places that are sure to create a lifetime of memories! Check out our list of top 10 places that are a must-visit in the area!

Top 5 Things To Do In Alexandria
1. Rapides Parish Coliseum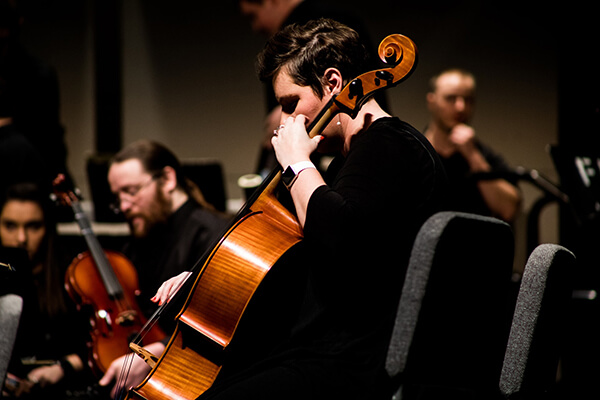 The sprawling 63,000 square-foot Rapides Parish Coliseum is the Central Louisiana region's primary hub for entertainment! Through the years, the Coliseum has hosted the likes of Elvis Presley, Martin Luther King Jr., President Ronald Regan, and thousands more concerts, sporting events, and much more. Adjacent to the Coliseum, a 23,000 square-foot exhibition hall is a popular regional venue for trade shows and conventions.
Alexandria is home to a number of indoor and outdoor venues hosting musical acts, plays, athletic contests, and more! The Alexandria Convention Center, Coughlin Saunders Performing Arts Center, Cenla Events Center, The Melady House, and The Peacock Center welcome everything from symphony orchestras to monster truck rallies and professional wrestling matches, while bars and restaurants throughout the city feature a rotating cast of live local musicians.
5600 Coliseum Blvd
Alexandria, LA 71303
(318)442-9581
Website
2. Alexandria Zoological Park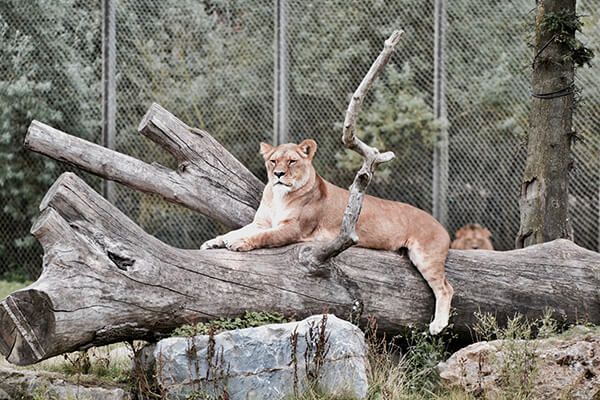 For nearly a century, Alexandria Zoological Park has been delighting patrons with an impressive collection of native and exotic fauna from across the globe. Located in Alexandria's historic Bringhurst Park, the zoo covers more than 33 acres and features more than 500 animals in four distinct habitats. The Zoo also hosts annual events such as Zoo Boo, Holiday Light Safari, Party for the Planet and a Mardi Gras party, and can be rented for private parties and events.
Bringhurst Park is a recreation haven with a playground, splash pad, tennis courts, soccer fields, baseball and softball diamonds, picnic shelters, and the country's first par 3 golf course. Other popular parks in Alexandria include Compton Park, Alexandria Levee Recreation Area, City Park, Cheatham Park, and many more. Numerous options for boating, fishing, camping, and hiking are also available at nearby Indian Creek Reservoir and Recreation Area.

3016 Masonic Dr
Alexandria, LA 71301
(318)441-6810
Website
3. LSU-Alexandria Athletics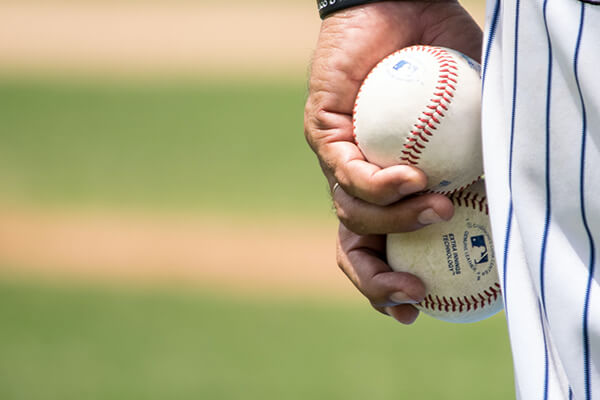 Competing in the NAIA Division 1 Red River Athletic Conference, the Louisiana State University – Alexandria Generals field teams in seven varsity sports. The men's and women's basketball teams compete at LSUA Fitness Center aka "The Fort", with the men's team bringing home seven RRAC championships. Much the same as their Tiger counterparts from Baton Rouge, the Generals don uniforms of purple and gold that can be seen throughout the city on gamedays.
The LSUA baseball and softball teams play home games at Generals Baseball Field and Generals Softball Field, respectively, with 11 RRAC championships between them. The Generals also compete in men's and women's soccer, as well as women's tennis, adding nine additional RRAC titles to the trophy case. On Friday nights in the fall, high school football is also a hot ticket, welcoming fans of the Alexandria High Trojans, Bolton Bears, and Peabody Warhorses.

8100 Hwy 71 S
Alexandria, LA 71302
(318)473-6571
Website
4. Alexandria Museum of Art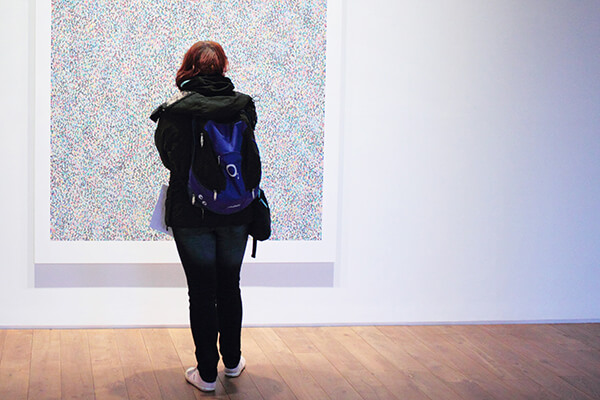 Located in downtown Alexandria on the banks of the Red River, the Alexandria Museum of Art has provided a strong foundation for the vibrant Central Louisiana art community since its inception in 1977. Originally housed in the 1898-vintage Renaissance Revival-style Rapides Bank and Trust Company Building, the AMoA has since expanded to include a large annex featuring museum office space and a magnificent grand foyer.
The Museum hosts a variety of art workshops, community events, and traveling exhibitions, and can be rented for private gatherings. Don't forget to visit the gift shop to pick up unique art and products from local and regional artists. Just down the street, River Oaks Square Arts Center also fosters Alexandrian's appreciation and development of the arts, featuring studio space and galleries that can be utilized by emerging local artists.

933 2nd St
Alexandria, LA 71301
(318)443-3458
Website


5. Kent Plantation House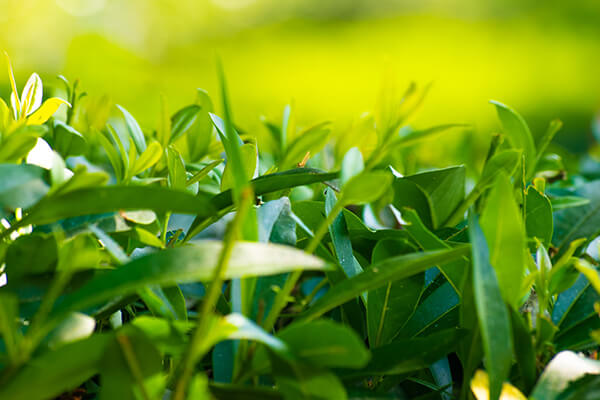 Erected in 1800, the Kent Plantation house is one of the oldest surviving structures in the state of Louisiana. The large, carefully-restored French Colonial-style bousillage home is surrounded by dozens of restored outbuildings that give visitors a glimpse into what life on a southern plantation was like in the 18th and 19th centuries through Spanish, French and English colonization. A kitchen with a massive open-hearth fireplace for cooking still turns out weekly creole-style meals.
Downtown, the Louisiana History Museum features an excellent collection of artifacts and exhibits dedicated to the promotion and preservation of the city, region, and state's rich history and heritage. The Museum is housed in the former Alexandria Public Library, a gorgeous Beaux Arts-style facility constructed in 1907. The museum includes a store for souvenirs and hosts events, programs, and a series of rotating exhibits throughout the year.
3601 Bayou Rapides Rd
Alexandria, LA 71303
(318)487-5988
Website
Top 5 Amazing Places To Eat In Alexandria
Best Latin Food
Located in southwest Alexandria, Caro's offers homemade Mexican and Caribbean cuisine with spice that is sure to satisfy! Choose from a wide selection of mouth-watering traditional street tacos, fajitas, quesadillas, burritos, and much more. Quench your thirst with a glass-bottled sugar cane soda, ice-cold Mexican beer, or a tangy margarita!

1412 Metro Dr
Alexandria, LA 71301
(318)445-1783
Best Healthy Option
On the western outskirts of Alexandria, Good People Kitchen serves up unique, healthy salads, sandwiches, burgers, plates, and family-style dinners. From appetizers like delicious housemade hummus with fresh-baked pita, to wraps, paninis, hand cut sweet potato chips, and much more, you can indulge guilt-free at Good People Kitchen!

94 Versailles Blvd
Alexandria, LA 71303
(318)787-2785
Best Date Night Restaurant

With plush, elegant digs in the heart of downtown Alexandria, white-tableclothed, candle-lit tables, ornate chandeliers, impeccable service, and upscale cuisine, The Diamond Grill makes a perfect date night destination. From delicious steaks and seafood, to a variety of made-from-scratch pastas, an extensive wine list, and indulgent desserts, the Diamond Grill experience is one you won't want to miss.

924 3rd St
Alexandria, LA 71301
(318)448-8989
Best Cajun Cuisine
Swamp Daddy's off Macarthur Drive is Alexandria's favorite destination for authentic Cajun and Creole fare. In addition to their famous crawfish boils and gumbos, Swamp Daddy's turns out delicious fried green tomatoes, boudin balls, catfish, shrimp and oyster po boys and more. Try a bowl of homemade bread pudding with ice cream and chocolate sauce for dessert!

55 Macarthur Dr
Alexandria, LA 71303
(318)443-1787
Best Italian Food
From their chic location in historic downtown Alexandria, Embers serves up inspired, artisan pizzas, fresh salads, charcuterie boards, shareable plates, tacos, pastas, burgers, Nashville, hot chicken, and more! Wash down your meal with homemade sweet tea, and don't forget to save room for beignet bites, served with Nutella and honey for dipping!

313 Desoto St
Alexandria, LA 71301
(318)528-8925
Schools in Alexandria, LA
Rapides Parish School Board
(318) 487-0888